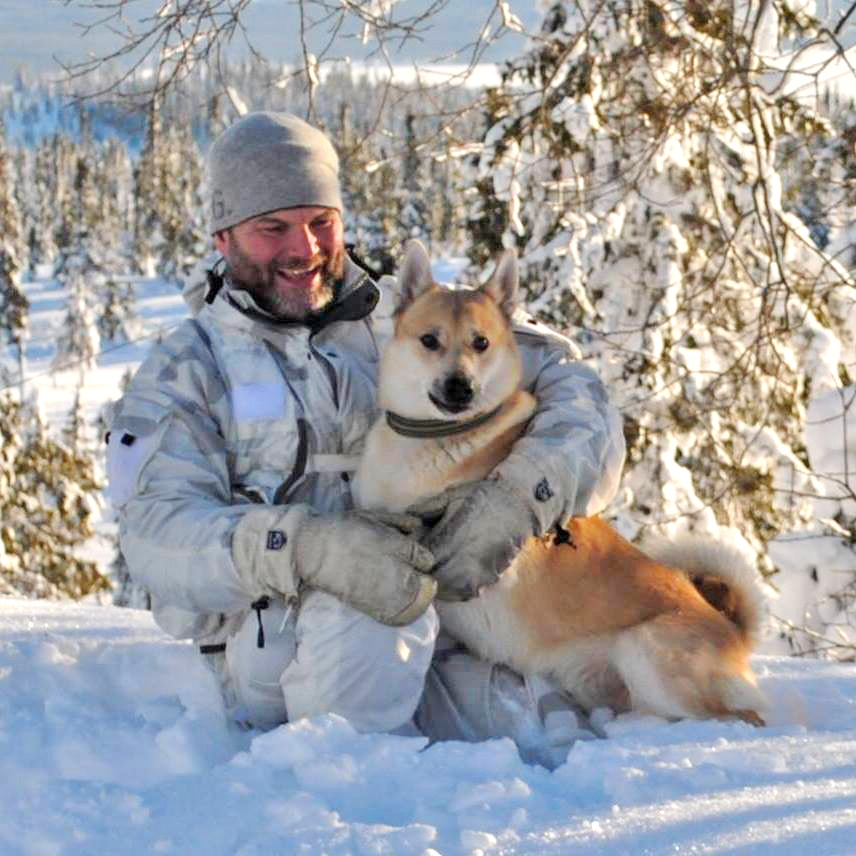 Conny Greus, based in the southern Swedish town of Karlsborg, is a quality conscious man who works with security and safety conscious people who operate in extreme environments.
Conny Greus' company, Cold Skills, caters to a broad but demanding clientele.
"Our customers are mainly uniformed professionals such as military, police and medical personnel." says Conny.
Conny's time in the military saw him operate in extreme environments, an experience he draws from in his work advising about equipment systems and clothing for such environments.
"You could describe us as a company with an extreme niche." he says
Apart from uniformed professionals, Cold Skills' clientele also comprises hunters, fishermen and nature photographers.
Conny himself has now joined the ranks of MIMsafe ambassadors.
"I'm delighted. We think the same way, I would say. We both cater for security-conscious customers with high demands."
In fact, Conny and MIMsafe go back a long time.
"Yes, I have had a MIMsafe cage as a more or less permanent fixture in the car for some time. My Norwegian Buhund Arrax and I spend about 3,000 miles in the car every year - and he loves his cage.
I see no real alternative to these cages. I am after quality. Crash tested for real and it's also eye-catching, with its characteristic highly visible yellow line."
There's also a story behind how Conny came to be a MIMsafe ambassador.
"Well, I called to hear if I could buy a new gas damper. And they went and gave me one! That told me as a customer, that they care for their customers. Lasse Sergård later contacted me and well, you could say, we hit it off!" explains Conny Greus, with a broad smile.
We warmly welcome Conny to our growing team of MimSafe ambassadors!
Text:
Lars Sergård
Head of Marketing & Communication
MIMsafe
[email protected]
+46 (0) 708-64 14 76