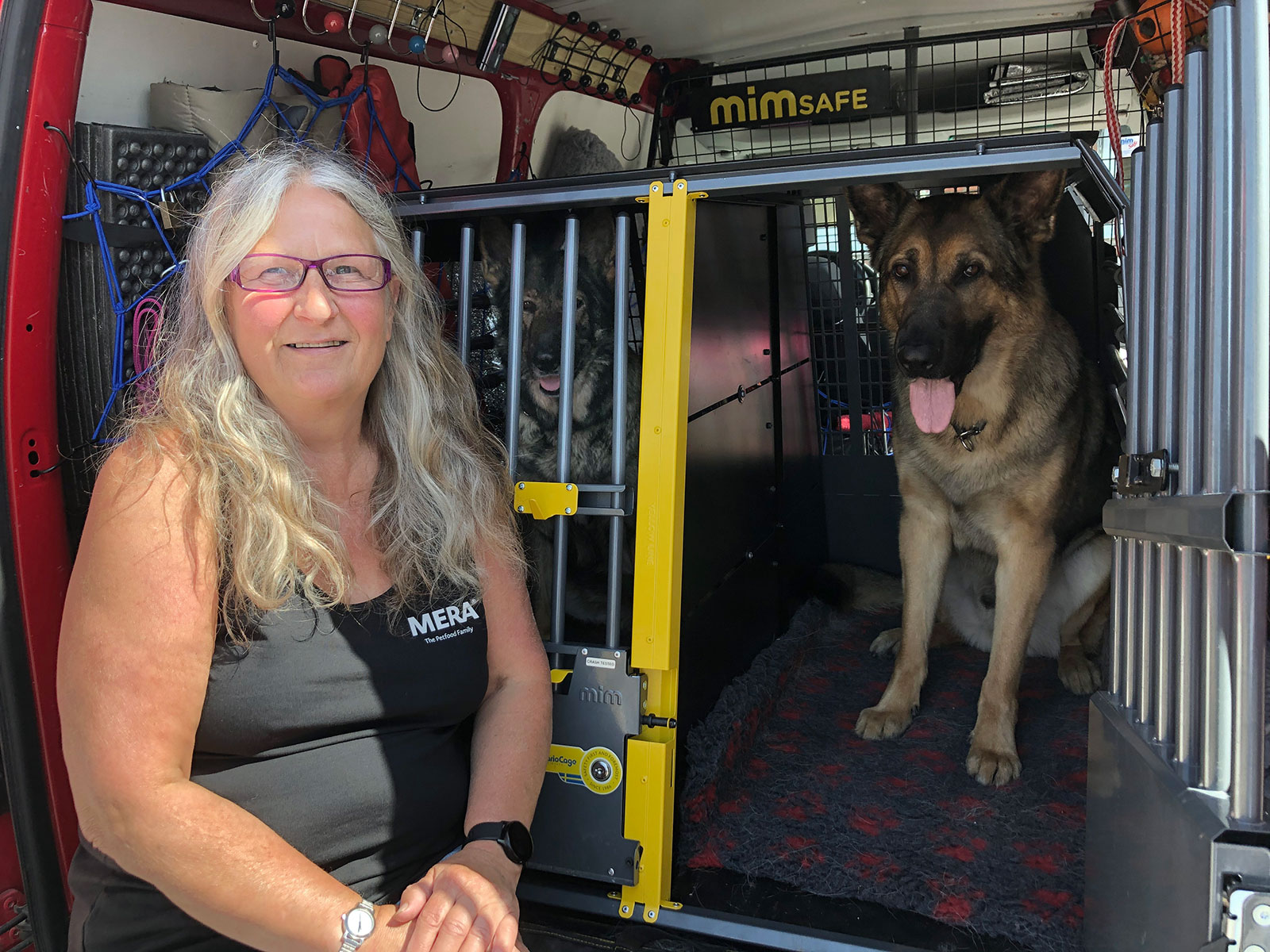 Tuija Päivinen from the Lidköping on the southern shore of Läke Vänern is the latest member to join our select group of MIMsafe ambassadors.
"I feel extremely honoured to be part of this group of talented ambassadors. I didn't need to hesitate a moment when I was asked to become a MIMsafe ambassador.
"I used to have a cage for my dogs that felt way too big. One of my previous dogs died of internal injuries after a multiple car crash. I do not know if it was because the cage was too big or or due to faults in its construction.
"So the way MIMsafe's focus on safety in their development work and their independent crash tests are right in line with the demands I make on quality. Ultimately, it is about saving lives, both for the dog and the passengers." concludes Tuija.
Tuija is a very experienced dog handler.
"I started searching with dogs as a 15-year-old in Finland, where I come from. So I've probably learned a thing or two." says Tuija with a twinkle in her eye.
Tuija always has her two fantastic German Shepherds in tow, Torneryd Oden and Eranthis Dilaila. She gets assignments mostly in Sweden but also from abroad.
Tuija's VW Caddy is now equipped with a safety net, a Variocage double cage and a Multicage which she use to transport puppies.
Text:
Lars Sergård
Head of Marketing & Communication
MIMsafe
[email protected]
+46 (0) 708-64 14 76