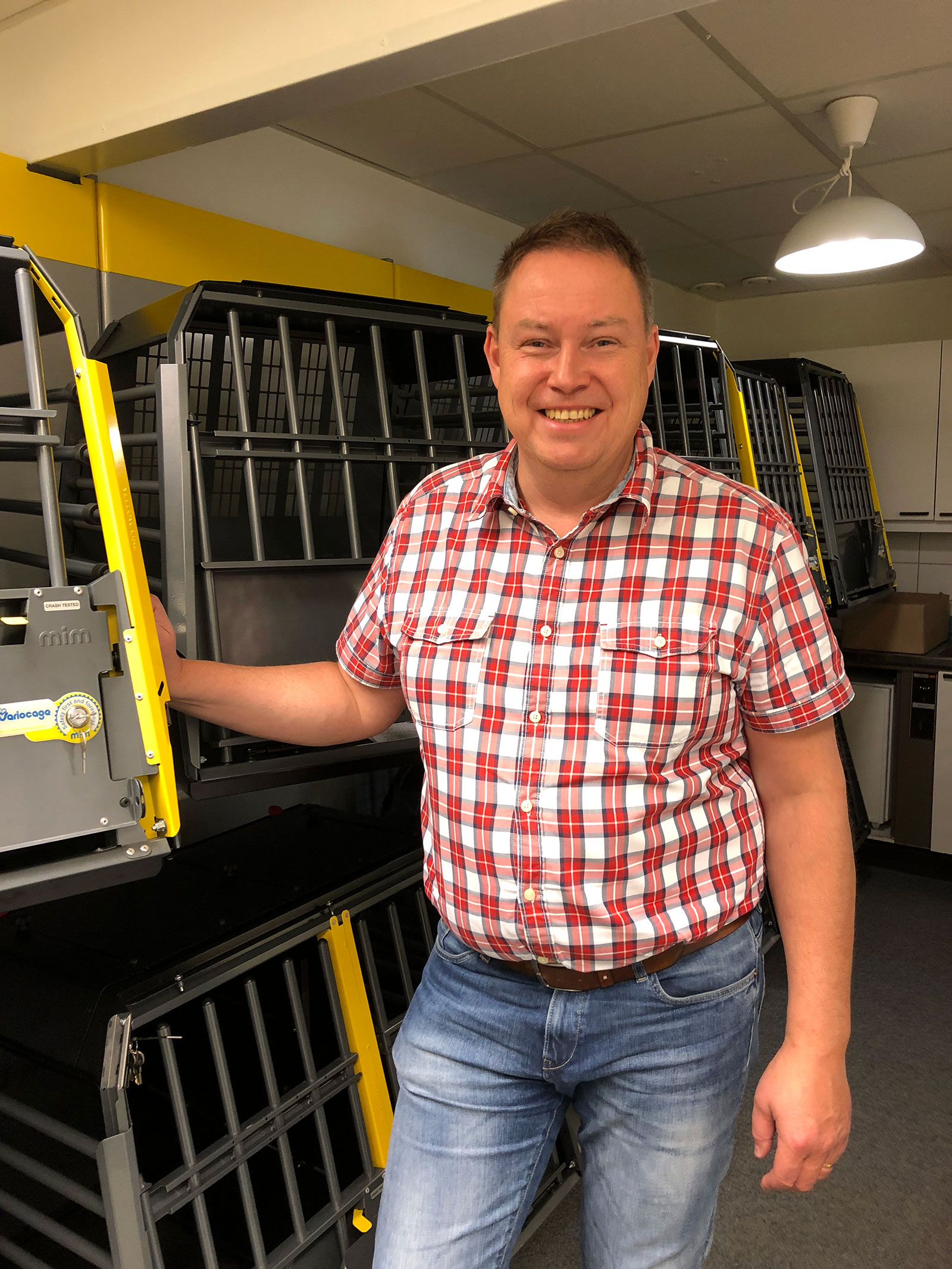 MIMsafe's CEO Gert Olofsson has, to say the least, had an eventful spring.
"Yes, things have been up and down, but now they're really buzzing".
When the corona pandemic broke out, MIMsafe upped their marketing efforts.
"When it became obvious to us that we'd be seeing more people laid off, we decided to significantly boost our level of advertising, a strategy that's clearly produced results", says Gert Olofsson.
With entire families confined to their homes when schools and workplaces shut down due to the pandemic, something remarkable happened - puppy sales increased dramatically.
"And when you buy a dog, other issues follow, for example, the need for a cage to make sure your dog can travel safely in the car."
And, as a result, MIMsafe's sales started to take off - literally.
"Right, we had two weeks during spring where we broke previous sales records. We never dreamt that the upturn would happen so soon, but it did."
Many businesses had to lay-off personnel during the spring, but Mimsafe found themselves recalling their production people far sooner than expected.
"Indeed, we experienced a massive inflow of orders for both cages, gates and accessories - from across the world. Things have been really buzzing the past few months, right up to now, when the holiday period begins".
In the midst of all this, MIMsafe even managed to add a new item to its VarioSystem product range: a single VarioGate.
"But we can't start on the actual production work until after the holidays. We've had our time cut out handling the rush of orders from customers near and far. That's what we've prioritized." says Gert Olofsson.
Gert and his colleagues at Mimsafe can now look forward to a few summer weeks off, after which it'll be all go on the production floor again.
"We'll be pulling out all the stops in August when we are back from our holidays.
I'm anticipating continued strong sales since there is no sign of any slow down. We have a full order book to deal with," concludes MIMsafe's CEO Gert Olofsson.
MIMsafe also manufactures and sells cargo nets to the German automotive industry, and sales there are also strong.
You will find a longer interview with Gert Olofsson, on the MIMsafe pod. (in swedish)
MIMsafe podden on Apple podcasts
MIMsafe podden on Google podcasts
Text:
Lars Sergård
Head of Marketing & Communication
MIMsafe
[email protected]
+46 (0) 708-64 14 76