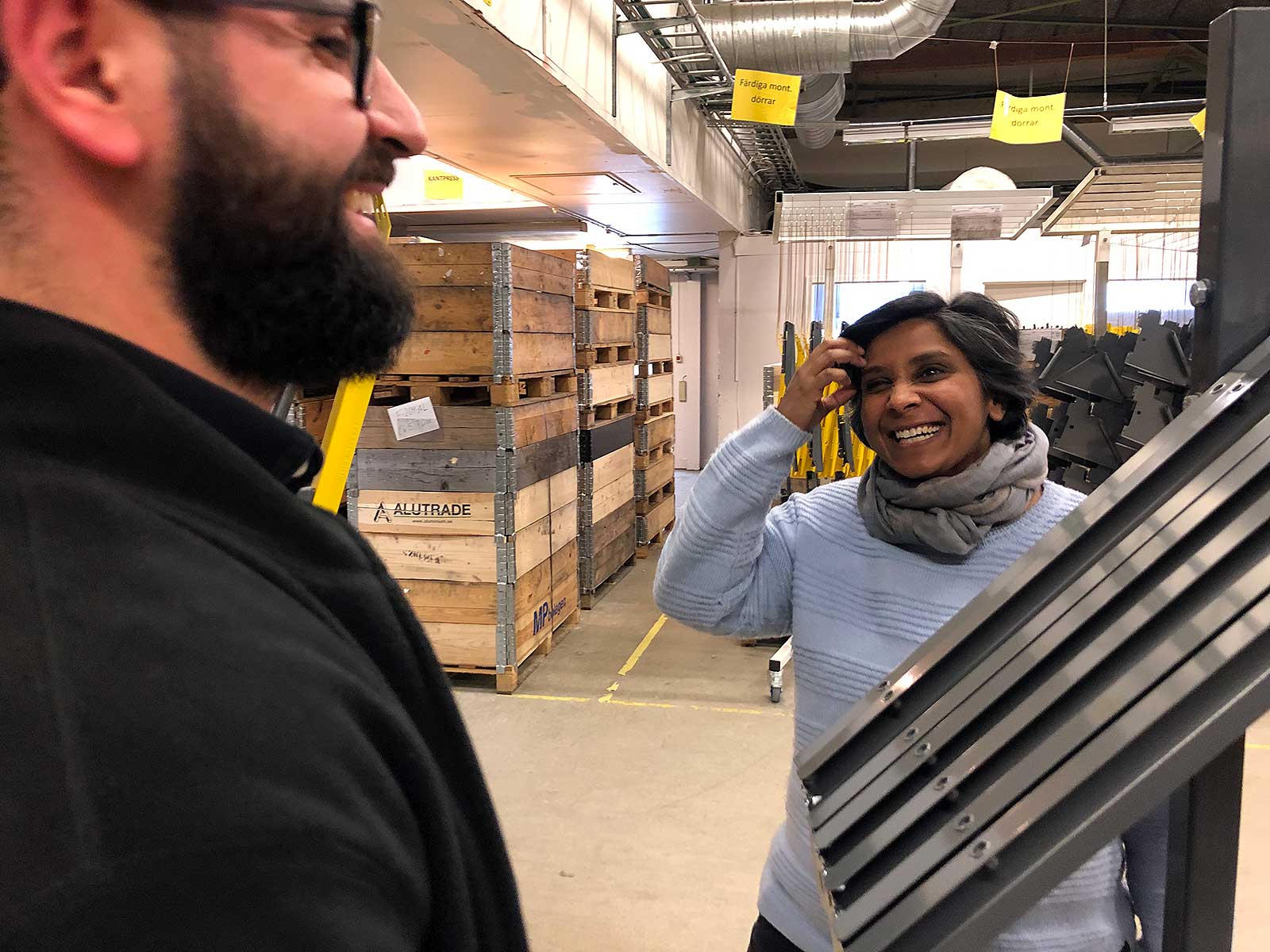 "I love companies that really do care!"
The idea was originally to become an engineer, but instead she ended up in a bank in London. After eight years there, she resigned and travelled the world for a year. Then slowly but surely what she really wanted to do grew clear in her mind.
Pushpa Johansson is a person who does not mind working hard, but she found the work environment and culture in London, where she worked at SEB's control department for futures and options, rather tough.
"Yes, many aspects of the banking industry are quite individualistic with built-in insecurity, and I had a hard time being comfortable with that." says Pushpa.
But the positive experiences Pushpa brought back from her time with SEB and another broker firm in London moulded into something completely different.
"In a small department or a small company, you have to learn the work thoroughly, to fully grasp the entire value chain and see the bigger picture."
That insight and awareness led to many co-workers turning to Pushpa to talk about different job-related issues. That in turn led to her realizing that what she really wanted to which turned out to be organizational development through leadership and learning. After giving herself time to think about it, she decided that HR, Human Resources, would be the field where she would have the opportunity to focus on supporting managers and management teams with the big and small aspects of personnel and organizational development issues.
After studying HR and graduating from University West, she worked in HR at Akzo Nobel, as HR manager at AAM and then at Husqvarna in nearby Brastad in Bohuslän. And now she has been HR manager at MIMsafe since January 2022.
"I´d say I am strongly patriotic when it comes to our local community, so I love local companies that aren't just growing, but doing so with their heart in the right place, that really cares," says Pushpa, who's new workplace isn´t far from where she grew up, in Vargön, just outside Vänersborg.
One might say that Pushpa has come home after 43 years.
"Absolutely; and to a company that is open minded and cares about its employees. We have two units that will now be merged into one large one in Trollhättan, so that´ll keep me busy," Pushpa continues with a twinkle in her eye. "It's really great fun, my focus right now is to find a way to make everyone feel safe and secure in their new workplace. It will be great, we have fantastic employees, so I hope it is only a matter of time before we see everyone comfortable and having a laugh with each other."
Text:
Lars Sergård
Head of Marketing & Communication
MIMsafe
[email protected]
+46 (0)10 55 00 452