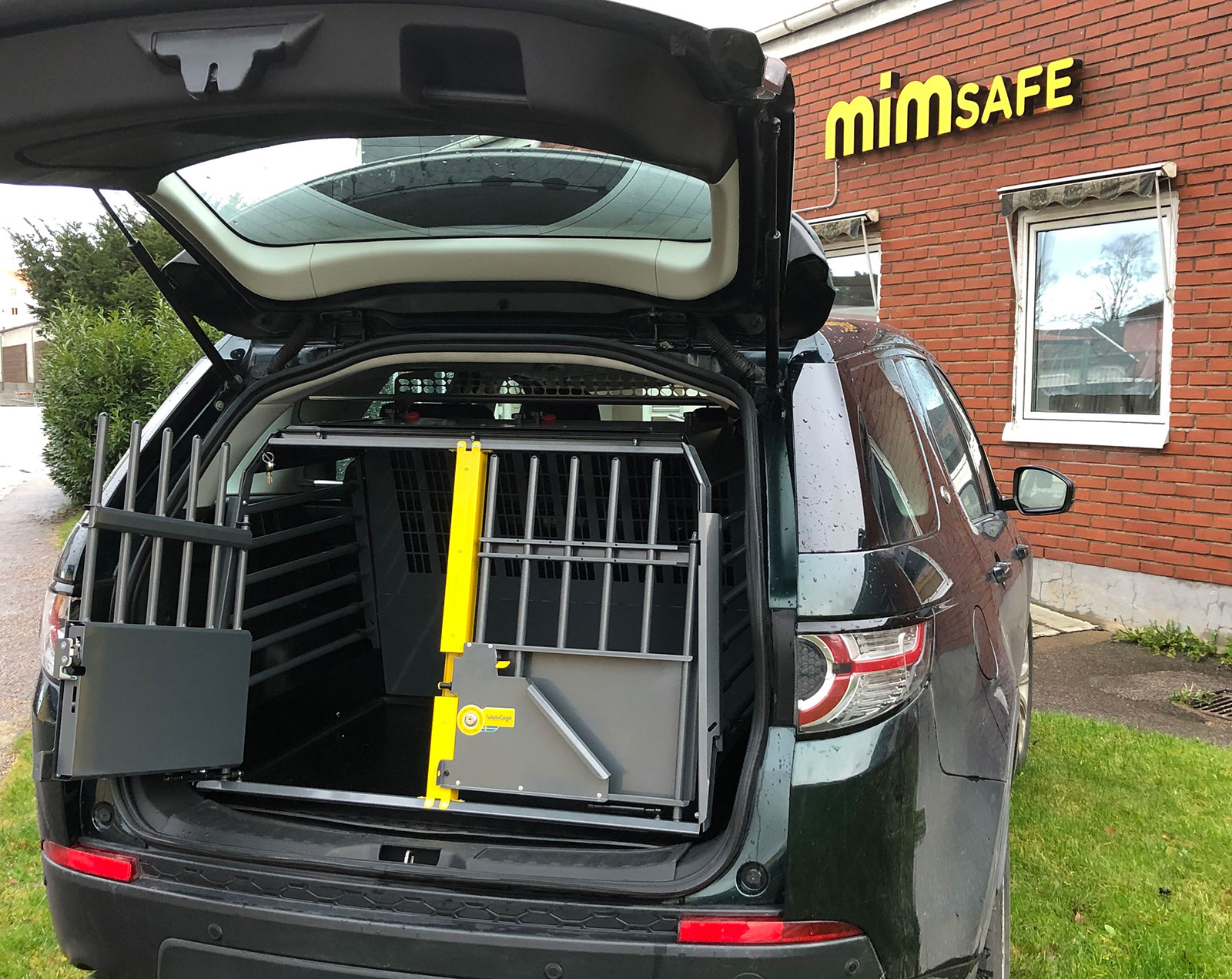 Car models are seemingly changing faster than ever, in the chase to keep up with the competition. From the outside, a car model can appear unchanged for many years, but when you step into the car, you might notice more than a few changes – especially when you start loading it.
"When hybrid cars first appeared, there was suddenly less space in the luggage compartment. The situation was remedied somewhat by positioning them differently, with new technology enabling the battery packs to be modified. But even in newer car models not requiring batteries as a power source, many things change over time and this happen rapidly, extremely rapidly." says Gert Olofsson CEO for MIMsafe.
As dog cage manufacturers, we have station wagons very in mind when it comes to placement solutions.
We do our best to keep our model search function updated. But with the corona pandemic, we have had limited opportunities to visit car dealers and test our products as we usually do." explains MIMsafe's CEO Gert Olofsson.
MIMsafe has built its car model search function up based on the visits we pay to car dealers to specifically test and measure our products. But the dealers and other partners themselves provide us with data gathered from their own tests of MIMsafe's cages in new models.
"If there is the slightest uncertainty as to whether a cage fits in a specific car model or not, we enter that information in our model search list as well." says Gert Olofsson.
An example of this is the Audi Q3, a car model tha is available with three (!) choices of luggage floor, depending on which model year one chooses. There is one with a lower fixed floor, a higher floor or a luggage floor that is height adjustable.
"So the owners of this model have to make a point of checking what kind of floor they have before they choose a cage."
Lasse Sergård, in charge of marketing and communication, has talked to many customers who have called during the year and tells of an ideal scenario involving a customer in the process of choosing a cage.
"The other day the "dream customer" called to say that they had acquired a large dog and thus needed one of MIMsafe's larger cages. They had yet to decide what type of car they would buy. We had a real laugh when I told them that the saying goes half seriously among us at MimSafe; that the best way of finding the ideal solution for a customer's dog in the car, is that they first buy the dog, then a cage, and finally the car. This is exactly what this customer was in the process of doing and showing them what car models were best suited for them was the simplest of tasks.
This situation of course isn't the norm, so our model search serves as an important guide.
"And if we are the slightest bit unsure about a certain car model, we enter it in our car model search with reservations for any errors, we need to be honest about that. At the same time, I want to emphasize that most of the details in our model search list is accurate and correct. But if you as a customer are the least bit unsure, I recommend you call your nearest pet store or car dealer, or us at MIMsafe." concludes Gert Olofsson, CEO.
To further facilitate the search for the right product for your car, we have placed our model search function with the other headings at the top of our website, with its own headline.
Visit www.mimsafe.com
Text:
Lars Sergård
Head of Marketing & Communication
MIMsafe
[email protected]
+46 (0) 708-64 14 76