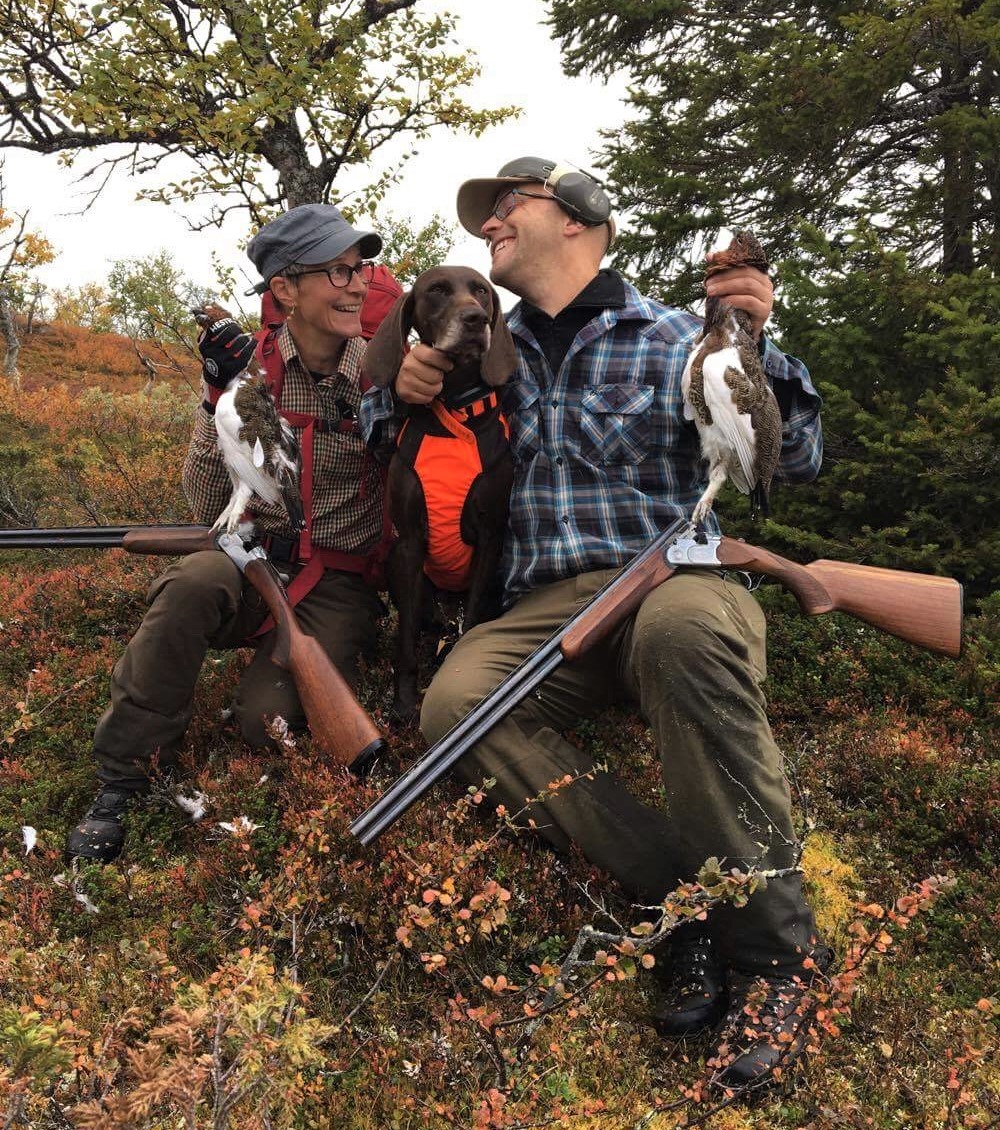 Anna Fors Ward driver tillsammans med sin make Johan Ward, ForsWards Hund & Jakt i Jämtland. Nu är hon också MIMsafe-ambassadör.
"I have been hunting since childhood, so it is sort of natural that it developed into the business we run today." says Anna.
Although Anna is new as MIMsafe ambassador, she is no stranger to the MIMsafe brand.
"I have had a VarioCage double for my hunting dogs for some time. It is also gratifying to see how many of our course participants have realised how important it is to use crash-proof cages. I only need to take a peek into their luggage compartments to confirm this. It's great" Anna states.
She also uses her MIMsafe cage in her course activities when telling about dog safety in the car.
"I can understand it can't be so easy for people to take on board such talk as deformation zones, but once they get to realise the difference they make, it really hits them. So the next time they are out to buy cages, they'll hopefully remember the concept of deformation zones and drive off with a MIMsafe cage in their car."
Thus, dogs are at the centre of Anne's life, basically around the clock. ForsWard's Dog & Hunting run courses for the hunter's certificate and provide a variety of dog training courses. These comprise everything from puppy courses, learning and leadership courses, bird dog courses and tracking. Or, you can even buy a dog from their kennel.
We warmly welcome Anna as our ninth MIMsafe ambassador and wish her all the very best of luck!
Text:
Lars Sergård
Head of Marketing & Communication
MIMsafe
[email protected]
+46 (0) 708-64 14 76