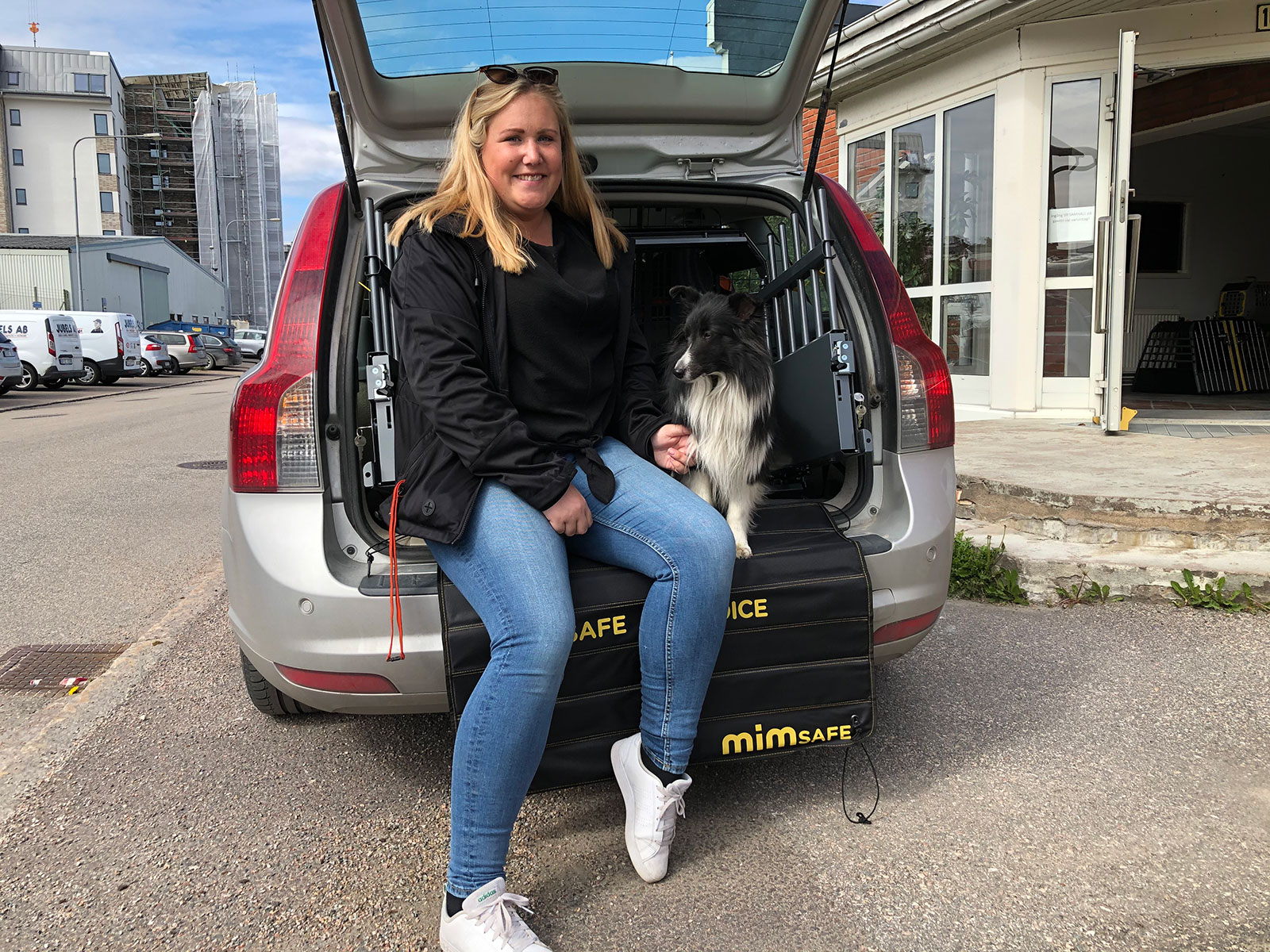 An animal-keeper, two dog breeders and a hunter who is himself also a breeder. These are our four new MIMsafe ambassadors.
Josefin Berglind lives in Eskilstuna and works as a caretaker at Evidensia's specialist animal hospital in Strömsholm. Josefin's passion is her three Shetland Sheepdogs, Tindra, Berta and Vinna.
Zonja Ottosson runs Hexgården's kennel just outside Trollhättan, where she breeds Border Collies. Living on a sheep farm, Zonja is involved in lamb production, with her dogs very much involved in activities there. Zonja is also a member of Sweden's national herding team. She describes it though, as a "leisure activity". The team will take part in the World Cup in Herding, to be held in England in 2021.
Based in the far-northern city of Gällivare, Felicia Nilsson is our northernmost ambassador. Apart from her professional life as an airport ramp agent and fire fighter, she devotes much of her energy to breeding Russian Toys, a tough and good-natured breed, at her kennel, Lucky Line's.
Tomas Sandström from Hörnö just outside the northern city of Umeå is our newest ambassador. This hunter has for a long-time used MIMsafe's dog cages, exclusively. That is easy to understand given the violent collision he was involved in a few years ago. Tomas tells about the experience - that started with an elk and ended in the ditch after a frontal collision with a tree - in a separate article. The dogs, that were being transported in a VarioCage double cage, emerged totally unscathed.
We at MIMsafe are extremely proud of our new ambassadors and wish them the very best of luck!
Text:
Lars Sergård
Head of Marketing & Communication
MIMsafe
[email protected]
+46 (0) 708-64 14 76