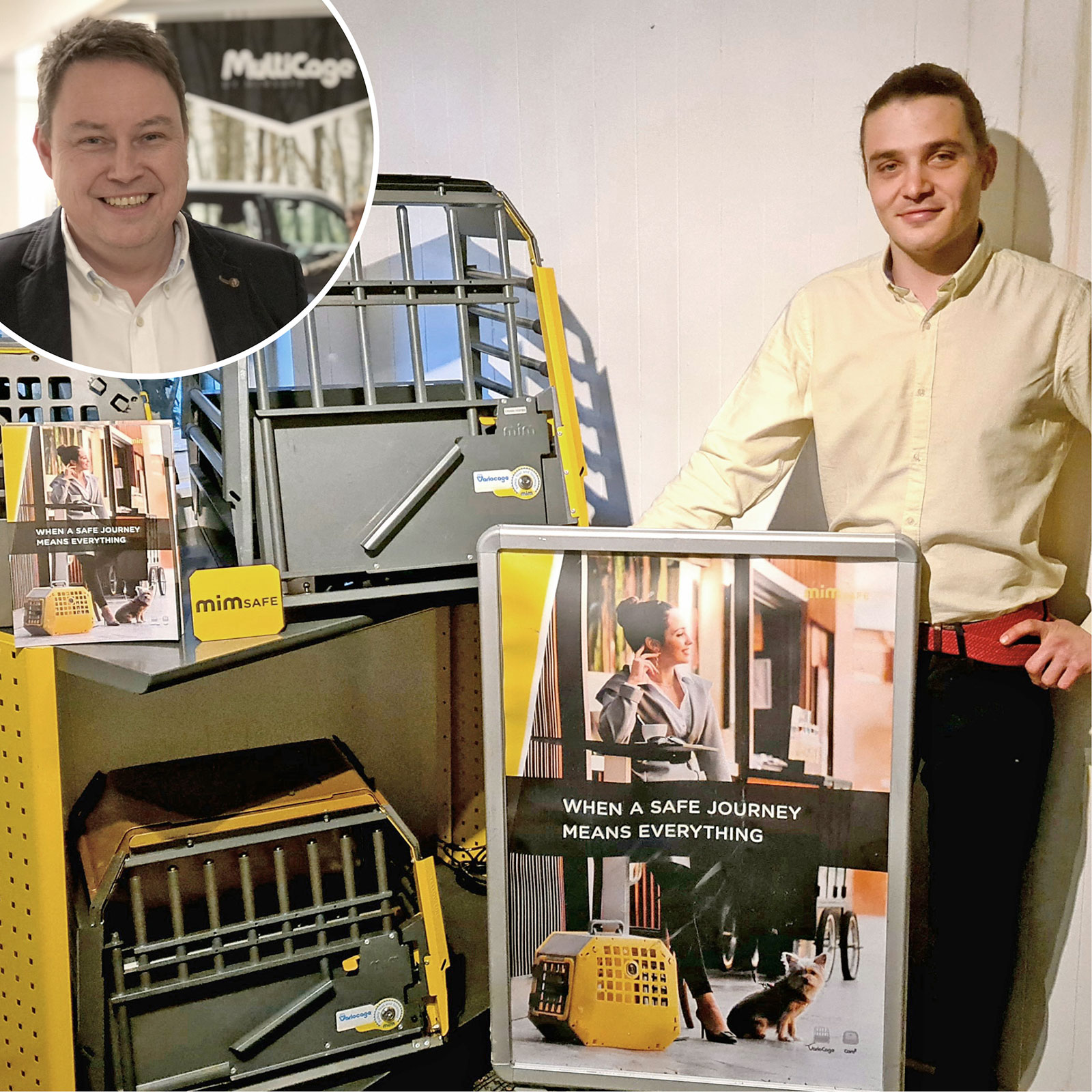 Gert Olofsson (left), Angus Griffiths (right)
The Swedish company MIM Construction AB, owners of the MIMsafe brand, have as of January 1 2021 acquired a 100% holding in their former UK based partner, MIMsafeUK.
MIMsafe is the brand leader in the field of safety products for the modern car industry, producing dog cages and safety systems for equestrian sports, with sales worldwide.
"The acquisition of MIMsafeUK, is a strong marker of our focus on developing our sales channels and strengthening the company's presence in the British market." says Gert Olofsson, CEO of MIM Construction."
Angus Griffiths, who has run MIMsafeUK for two years, is now the company's Country Manager in the UK.
"It feels fantastic to become part of an internationally growing brand making headway into increasing safety with innovation in every channel they're present; from automotive parts, to the Equestrian and Dog world.
The measure will mean MIMsafe UK has more educational powers within the UK to promote products and brand image.
"This will help customers to identify that MIMsafe are pioneers of safety in all that they do. We will be able to educate more potential customers and provide many more people with the opportunity to travel safely with their pets."
Gert Olofsson adds that the acquisition of MIMsafeUK is part of the company's expansive growth strategy going forward.
"We have set a high goal for the next five years. The acquisition of MIMsafeUK, is a first step towards achieving this goal."
About MIM Construction AB
The MIMsafe brand is the international industry leader within the field of crash-tested dog cages, gates and universal cargo nets. Its products comprise the VarioCage, VarioSystem, MultiCage and Care2 series. MIMsafe moreover produces specially adapted cargo nets for VW, Subaru, Kia and other makes of vehicles. The MIM Construction AB also owns the MIMclip brand - a safety system for safer equestrian sports in field competition, the only such system approved by the International Equestrian Federation, FEI.
MIM Construction AB has production units in Swedish Frändefors and Trollhättan, with a total of just over 50 employees.
MIM Construction AB is a co-owned company.
For more information, please contact:
Gert Olofsson, CEO
+46 (0)10-55 00 451
[email protected]
www.mimsafe.com
Text:
Lars Sergård
Head of Marketing & Communication
MIMsafe
[email protected]
+46 (0) 708-64 14 76