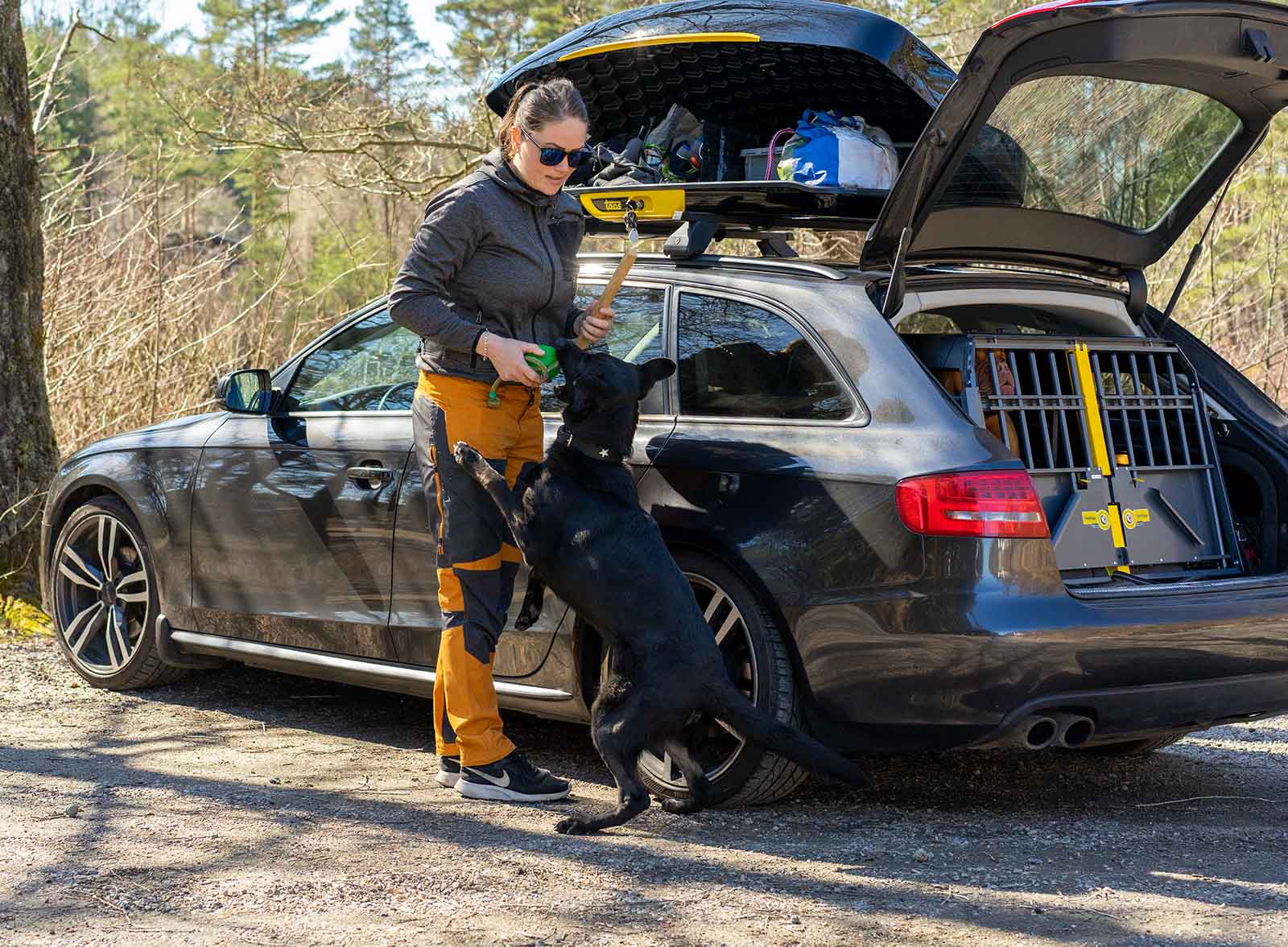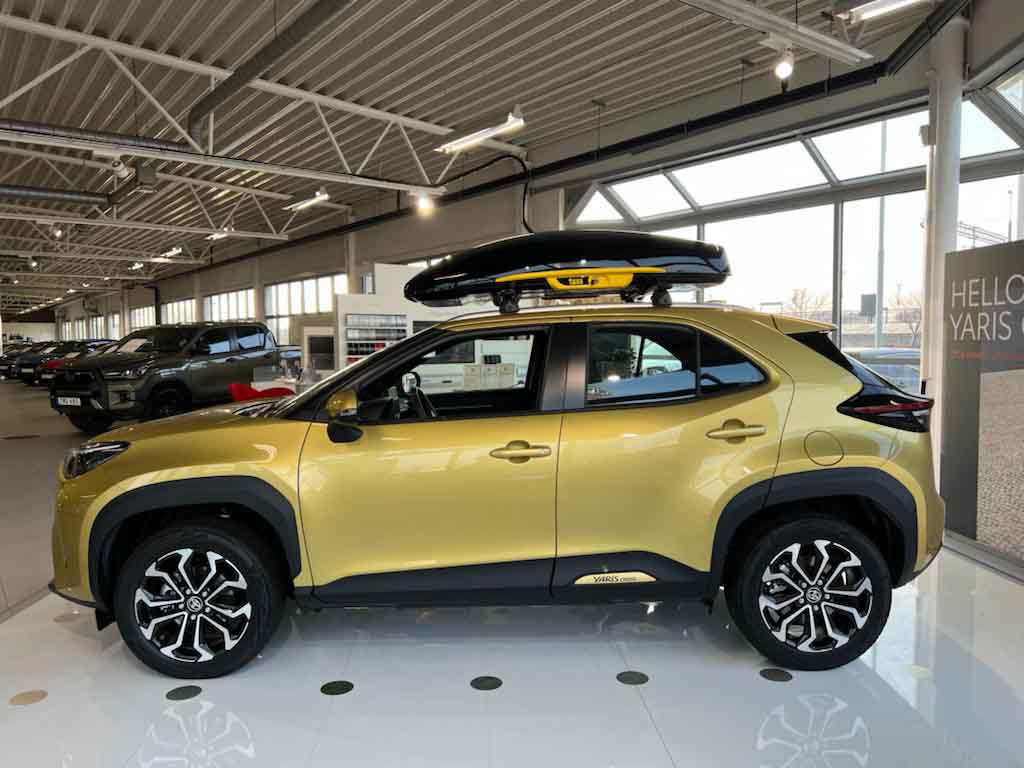 The luggage box that's setting a new crash safety standard for roof boxes.
It's finally here! Our slightly smaller roof box that provides extra space, not least for dog owners who already have a full loads. There is also a ski box on the way for all lovers of winter sports.
First we set a completely new crash safety standard with our transport cages. Now we're doing it again with our new product – the Carrier roof box.
We want your roof box to stay securely in place on your car roof. It shouldn't fly off and injure anyone in the event of a collision. Nor break open and spread your belongings along the highway.
That's why we've built the Carrier with our ingenious and patented TEAS system – The Energy Absorbing System. A solution that helps to restrain the forces that arise in collisions. Simply put, you could say that the system makes crashes "softer".
Like our transport cages, the Carrier can withstand crash forces up to 26 g. The roof box stays on the car roof in tests conducted with full loads at 50 km/h with a load of 75 kilos.
In addition, the Carrier is constructed with double shells for optimal stability. Inside the luggage box, there is a lamp that switches on when you open it so that you can even pack when it's dark. There's a mat in the box to prevent the load from gliding. It's lacquered in piano black, with our recognizable yellow line along the sides identifying it as a product from MIMSafe, the same yellow line you'll find on our cages.
With our roof box, this marks the first time we've made our patented TEAS system available on the market. Even so, we're confident that this is just the beginning of an exciting journey where we're certain to discover many other application areas. For work vehicles and vehicles for the disabled, but also for emergency vehicles, to mention a just few examples. Because what we at MIMSafe are constantly striving for, is to be innovative, curious and think outside the famed box. Everything to make journeys safe, both for humans and animals.
Text:
Lars Sergård
Head of Marketing & Communication
MIMsafe
[email protected]
+46 (0)10 55 00 452