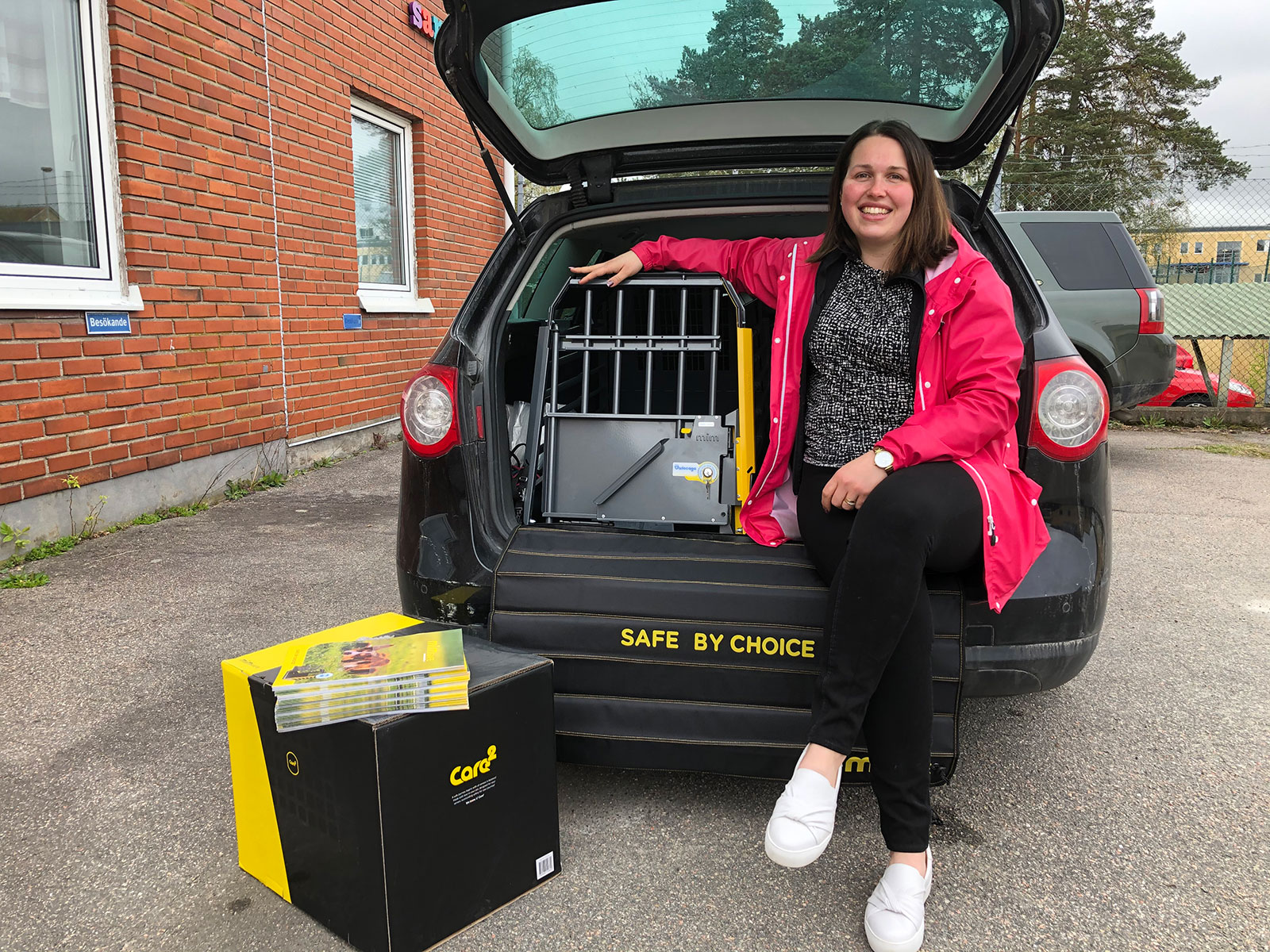 Rebecca Govik, a multi-faceted self-employed businesswoman from Lysekil on Sweden's west coast, is our new MIMsafe ambassador. A role she is raring to get started on.
"I feel really honoured. It is going to be really exciting. I can't imagine anyone not wanting a safe dog cage in their car! It will bring me real satisfaction to raise greater awareness of the Swedish-made and quality-assured MIMsafe products," says Rebecca.
Rebecca runs Govik's dog academy in Munkedal near Lysekil. She works, among other things, as a professional dog groomer at national team level and has had dogs around her since childhood.
"But when I moved away from home, I did it without a dog. But that did not work at all. After three weeks, I had to go back to my parents' kennels to fetch a dog. I just couldn't be without one!"
There is plenty of room at her dog academy in Munkedal.
"Apart from grooming their dogs, our visitors can also train them indoors."
Listen to Rebecca's podd episode (in swedish)
We warmly welcome Rebecca to our team and wish her all the best in her work as MIMsafe ambassador.
MIMsafe podden on Apple podcasts
MIMsafe podden on Google podcasts
Text:
Lars Sergård
Head of Marketing & Communication
MIMsafe
[email protected]
+46 (0) 708-64 14 76