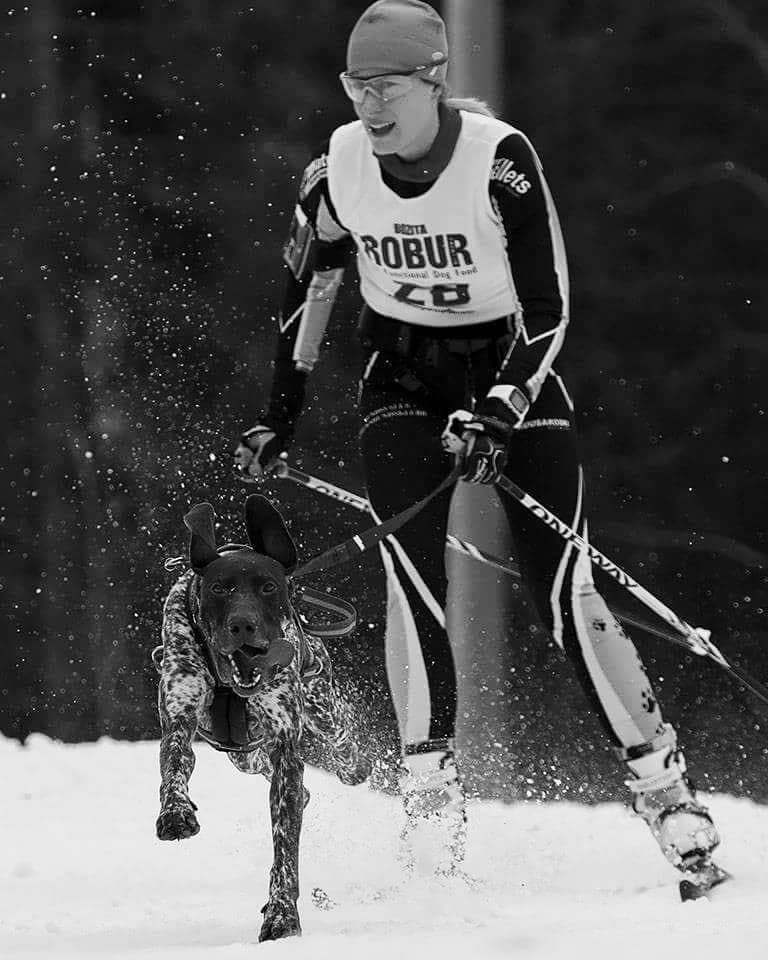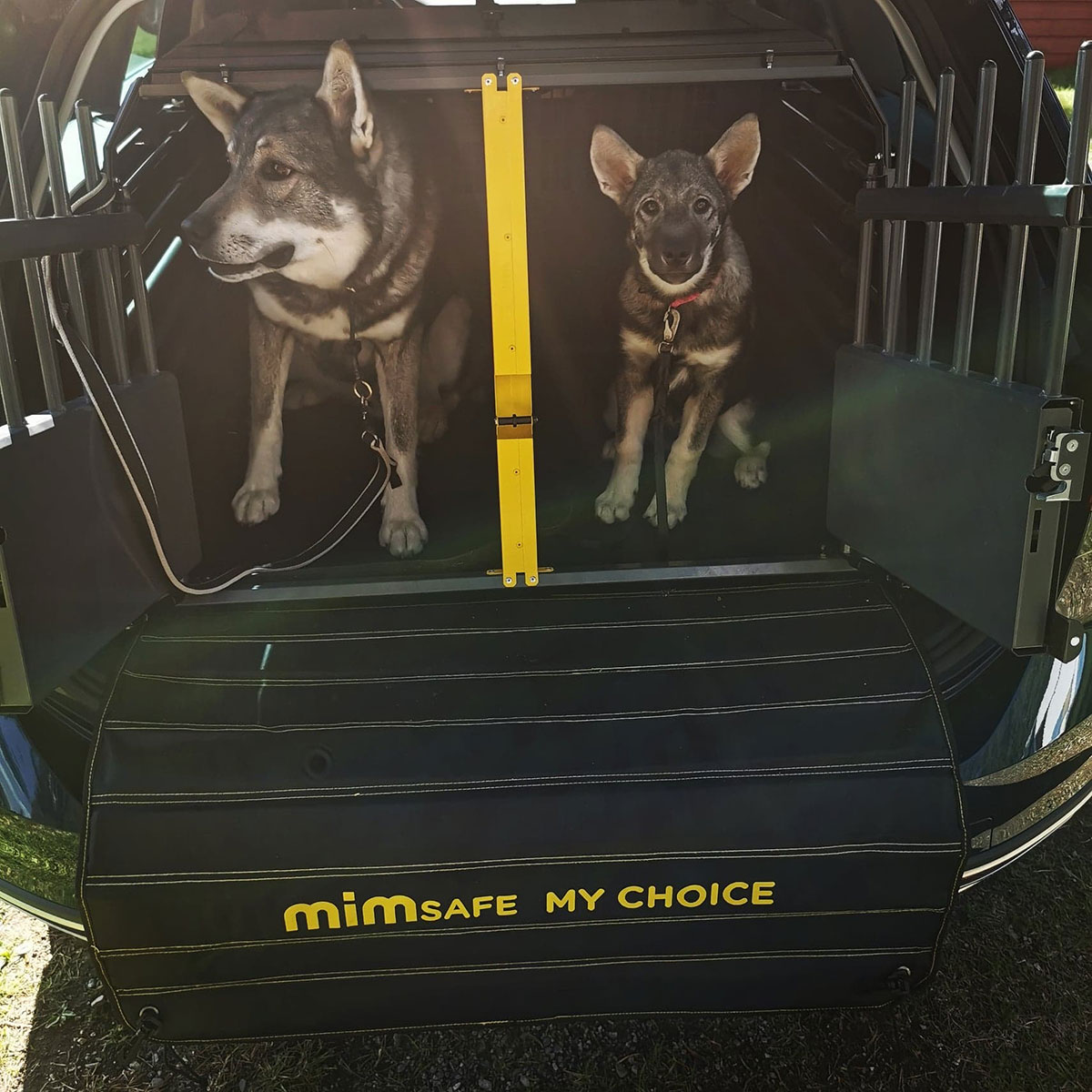 Mattis and MIMsafe go back a long way. In Mattias's world, there are no other cages.
Mattias Edström lives in the village of Gudmundsbyn, just outside Sundsvall, on Sweden's Baltic Sea coast, together with his wife Ida and two children – not forgetting all the family's dogs.
Mattias is passionate about hunting.
He is an experienced hunter and his dogs are almost always with him in the car.
"I also track injured wildlife and often work on busy roads. On occasions like that it feels so reassuring that my dogs are in a safe place." says Mattias.
His dogs are a big part of his life.
"You can count the number of times they're not with me on one hand. They mean a lot to me, and they're good company when I am on the road."
When he is not hunting, Mattias helps Ida out when she is competing with pulling dogs.
"Ida mainly competes with our German shorthaired pointer, but the plan is that she will also compete with the Elk hounds.
Ida has built quite a collection of National Swedish championships medals.
"Her strong point is running with a dog." says Mattias proudly.
Mattias Edström works as sales manager for Volkswagen at Berners in Sundsvall and the nearby cities of Östersund and Härnösand. Volkswagen is a major customer of MIMsafe.
"Indeed, apart from the dog cages we buy for our showrooms, MIMsafe manufactures cargo divider grills for the entire Volkswagen Group. So I feel quite at home, really." Mattias reflects with a smile.
As an ambassador for MIMsafe, he has a clear goal - that many need training in the workings of MIMsafe's cages.
"Crash safety is perhaps not general knowledge, so I really understand that it can be hard to take in. But it's a fact that MIMsafe's cages are the only cages on the market with deformation zones and that are also crash tested up to 50 kilometers per hour - just like they do with cars. That makes them the safest in the market." Tomas says, adding:
"And when people say they are expensive, my question is:
Expensive in relation to what? It's about our animals' lives, so I can't really understand how pricing can be an issue."
We warmly welcome Mattias to the MIMsafe team as our eighth ambassador!
Text:
Lars Sergård
Head of Marketing & Communication
MIMsafe
[email protected]
+46 (0) 708-64 14 76